About
Do we need to rethink our default understanding of technology? How do we make full use of the potential of the metaverse?
Byrke Lou is a physicist and trans-disciplinary artist born in Berlin, Germany.
She holds a B.Sc. in Physics from the University of Bremen and a M.A. in Digital Media comprising Media Theory, Media Art, Interaction Design, Audio Technology, and Fine Art from the HfK Bremen (University of the Arts Bremen).
Byrke Lou creates VR and AR artworks that push the boundaries of what is currently technologically possible. The artist invites visitors to reconsider their idea of "real" and "possible". Her work inspires her visitors to contemplate the full potential of virtual worlds, hybrid worlds, and the metaverse. Byrke Lou also produces art as virtual events. Byrke Lou's virtual worlds have been used at SXSW, the Venice Biennale, and the CTM Festival Berlin, amongst others.
MORE ABOUT BYRKE LOU
Projects
Services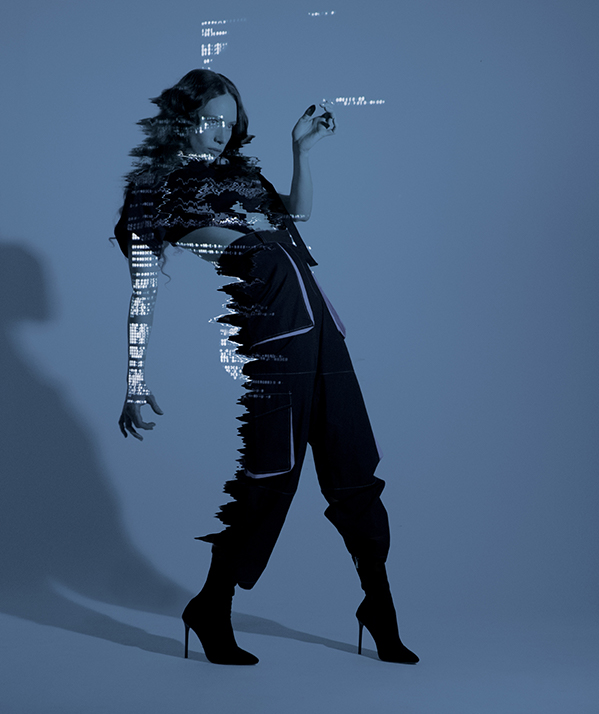 Consultation

Byrke Lou helps you find the right technology, strategy, and format for your virtual experience.
Concept Development

Byrke Lou helps you find the right and technologically suitable aesthetics and message for your virtual experience.
Production

Byrke Lou builds immersive, cutting-edge virtual events and scenes for you.
Maintainance

Byrke makes sure your product is working.
Curating

Byrke Lou helps you find the right visual or performing artists, panelists, or speakers for your event.