About
Byrke Lou is at the forefront of exploring virtual space. She produces innovative virtual spaces, and concepts as well as augmented spaces and concepts for conferences, museums, galleries, festivals, and concert halls as commissions. The artist takes inspiration from the newest developments in emerging technologies and relevant findings of contemporary scientific research. In her works Byrke Lou uses cutting edge technologies and creates experiences, which include new features, which have not been seen or realized before. She ensures any experience is well integrated within their physical and digital environment. She strives to raise and discuss philosophical and societal questions with the works she produces.
MORE ABOUT BYRKE LOU
Projects
Possibilities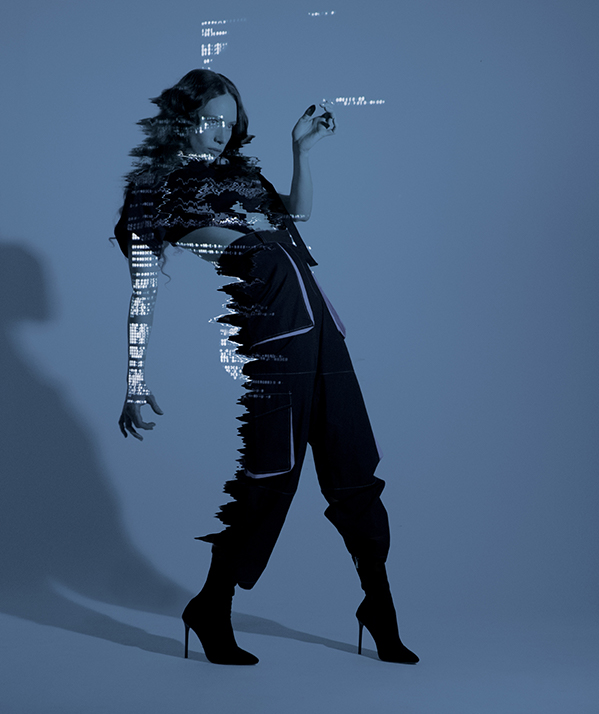 Consultation

Byrke Lou has 10+ years experience in creating virtual experiences. She has worked with artists and for businesses and cultural institutions. She created experiences, which use the latest technologies in inspiring and new ways. Byrke Lou makes sure your virtual strategy works.
Concept Development

Byrke Lou develops suitable concepts including content, user interaction and technological implementation for your virtual experience.
Production

Byrke Lou builds immersive, cutting-edge virtual events and experiences in the metaverse and Web3 for you.
Curating

Byrke Lou helps you find the right visual or performing artists, panelists, or speakers for your event.